Dairy Solutions

Robotic Milking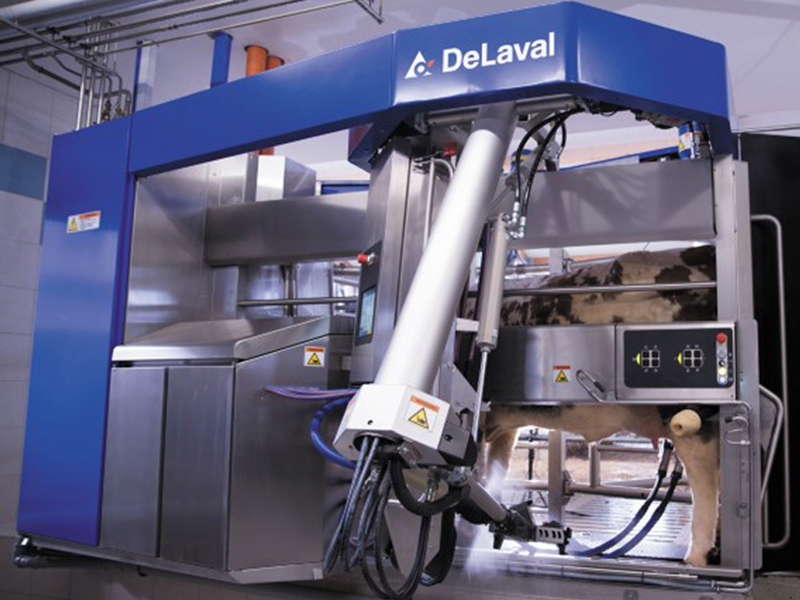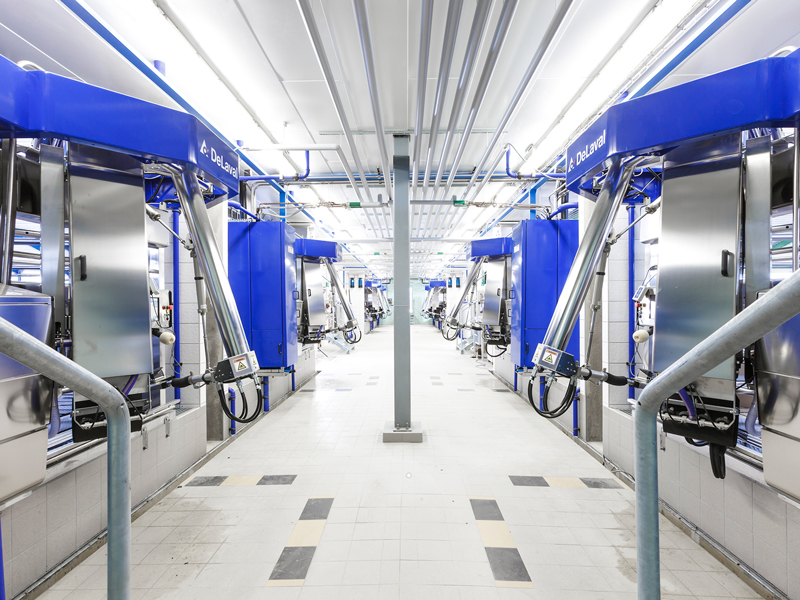 DeLaval Robotic Milking - Revolutionizing Dairy Farming
Experience the game-changing innovation of DeLaval robotic milking, transforming the dairy industry. Our state-of-the-art technology combines precision, automation, and intelligent data management to optimize milk production and increase farm profitability. With its advanced sensors and algorithms, the system effortlessly adapts to individual cow needs, ensuring optimal milking frequency and gentle udder stimulation. Farmers can now enjoy unparalleled flexibility, freeing up valuable time and resources for other important tasks. Not only does DeLaval robotic milking boost efficiency and yields, but it also prioritizes animal welfare, creating a stress-free milking environment. Embrace the future of dairy farming with DeLaval and unlock a new era of productivity and success.
DeLaval VMS™ V300
Introducing the game-changer in dairy automation: the DeLaval VMS™ V300. This advanced robotic milking system brings efficiency, precision, and innovation to your farm. With its unmatched capacity, the VMS™ V300 can harvest more milk per robot, increasing your farm's efficiency and productivity. The intelligent 3D camera ensures accurate teat detection and attachment. Real-time data analytics empower informed herd management decisions and enhance milk quality. Enjoy improved cow comfort, reduced labor, and increased profitability with the DeLaval VMS™ V300. Maximize productivity and propel your dairy operation to new heights.
Unlock the perfect robotic milking facility for your farm using Joe's Refrigeration's free design and drawing service. Benefit from tailored solutions, optimal layout, and expert guidance for enhanced efficiency and profitability. Contact us for your free consultation today!
Please check out the collection of interactive virtual tours, personal video tours and question and answer sessions with farm owners.