Dairy Solutions

Milking Parlors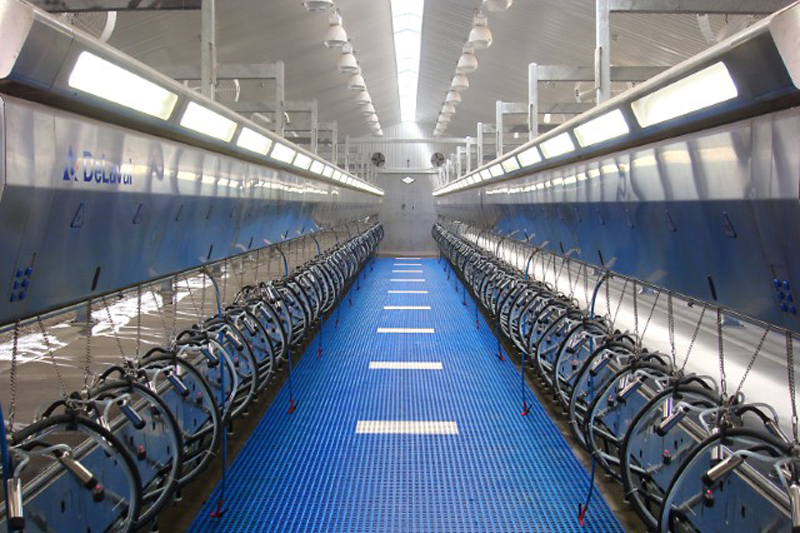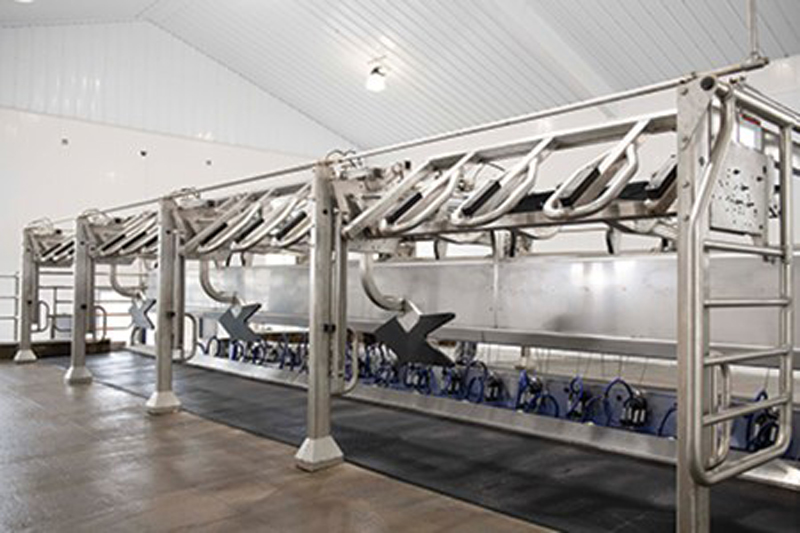 DeLaval Milking Parlors - Parallel and Herringbone
DeLaval milking parlors offer an array of features and benefits that revolutionize the milking process and positively impact dairy farming operations. Remote start, perfect cluster alignment, low maintenance requirements, unobstructed view of the udder, heavy-duty cylinders and no steel-to-steel wear points are key attributes that contribute to improved efficiency, increased productivity, and enhanced animal welfare. By investing in a DeLaval milking parlor, owners can expect to optimize their milking operations, reduce costs, and provide a higher standard of care for their cows, ultimately leading to greater profitability and success.
Whether you are building a new dairy, or retrofitting a new system into your existing barn, DeLaval and Joe's Refrigeration have a solution to fit your needs. Joe's Refrigeration offers a range of parlors that are adapted to the needs of you and your farm. Every parlor is designed so you and your animals are comfortable and safe at all times. Extensive research and development has gone into DeLaval parlors ensuring a fast, efficient and thorough milking process. Contact Joe's Refrigeration today to explore all the options available for building a milking parlor to best serve your dairy operation.
Please check out the collection of interactive virtual tours, personal video tours and question and answer sessions with farm owners.
Conventional Parlor Automation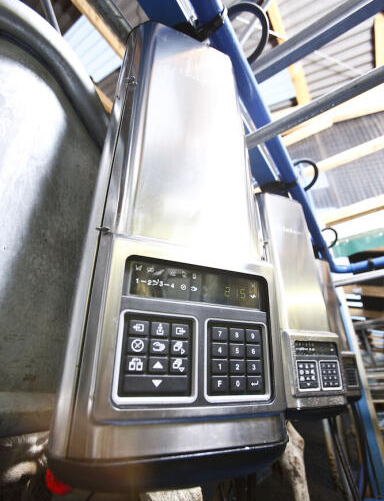 DeLaval Milking Points
Having reliable data on every cow helps you to manage your herd so you can make the right decisions at the right time. Whatever your herd management challenges, DeLaval milking points partnered with DelPro herd management software will be a key part of your success.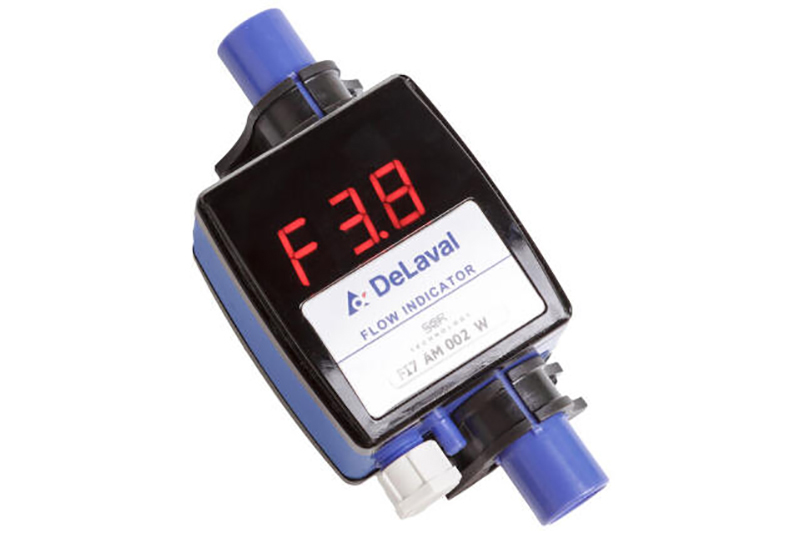 DeLaval Flow Indicator FI7
When milk yield from each cow is monitored accurately, you gain key data for efficient herd management. This compact yield indicator provides:
A robust design with no moving parts
Milk yield available cow side
Additional monitoring of liner slips, kick offs and cluster inlet blocks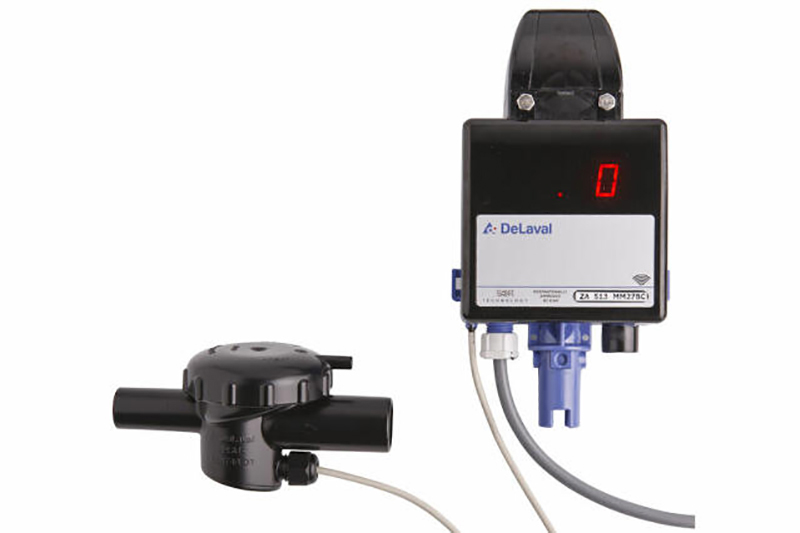 DeLaval Milk Meter MM27BC
The profitability of your dairy farm depends on so many factors which influence milk yield – cow health, feeding, milking performance. The ICAR-approved DeLaval milk meter MM27BC delivers accurate data on milk flow, milk yield and parlor performance, for maximum efficiency in managing your herd. When partnered with DelPro herd management milking management becomes a snap.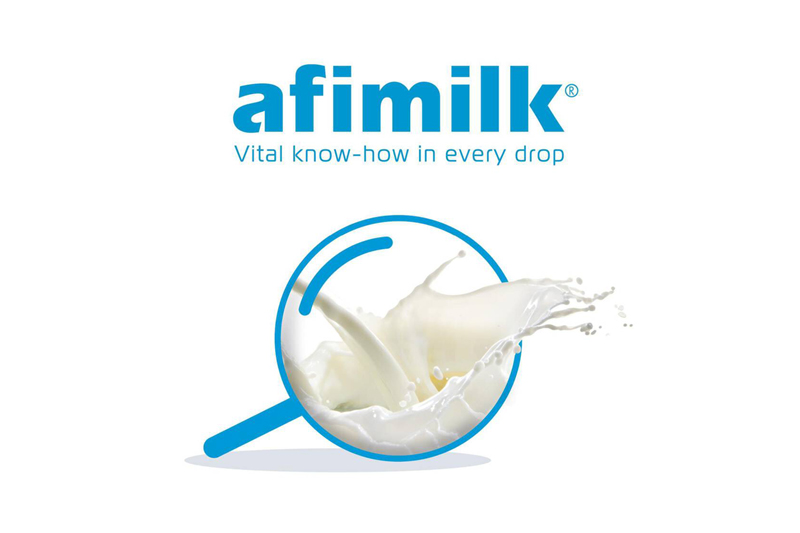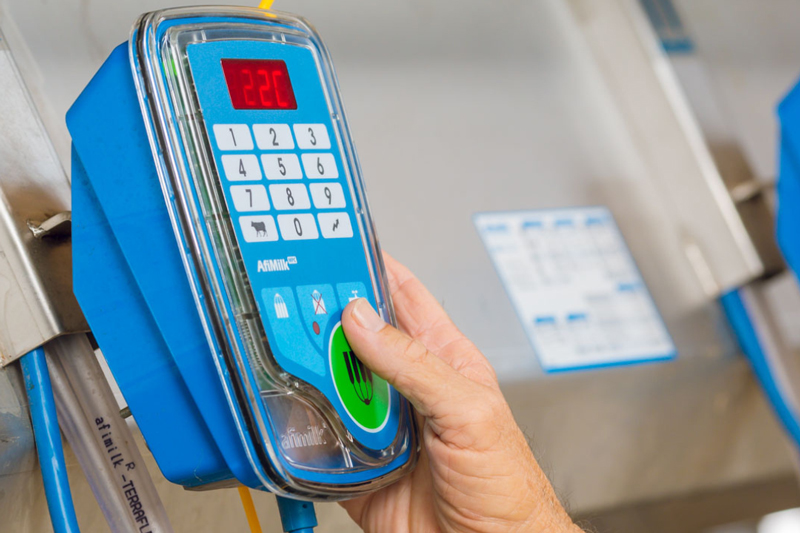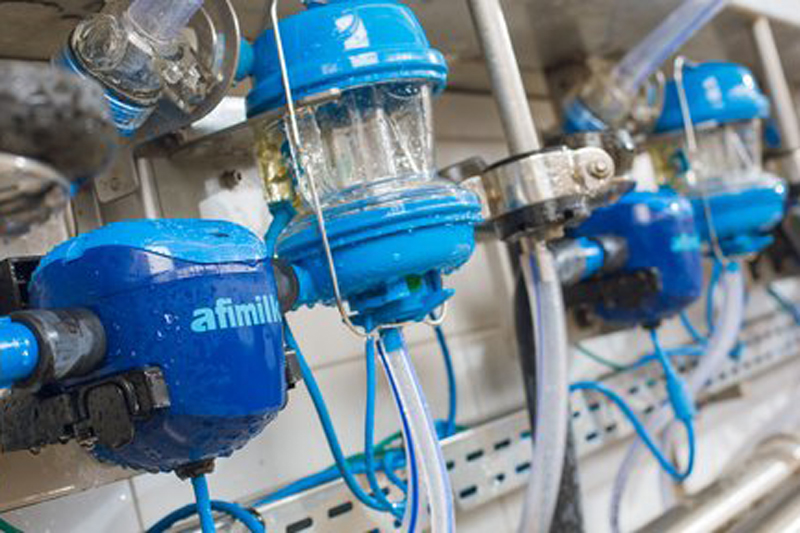 Afimilk MPC
Exceptionally accurate device for milk yield and conductivity monitoring and recording
The Afimilk MPC (Milk Point Controller), provides important features and alerts for milking operators. It is built to provide the neccesary protection against damaging vacuum fluctuations. The MPC has accurate, adjustable thresholds for automatic stoppage of milking when milk flow decreases, then timed vacuum closure guarantees smooth release of the cluster from the udder.
The ICAR approved Afimilk MPC Milk Meter provides full control over the milking process. Its state-of-the-art conductivity sensor is used for effective and early detection of mastitis, and to reduce the damage caused by udder disease.
Heavy Duty, Long Life Span, Flexible Setup
Modular device – suitable for installation in any type or brand of milking platform
Control panel – sealed unit designed to withstand the wet and challenging environment of milking parlors
Easy cleaning – requires minimal volume of cleaning water
Low-cost preventive maintenance – only requires annual replacement of rubber gaskets
Tubing – available in either 5/8" or 7/8" inlets
Accessories – an array of efficient and cost-efficient shut-off valves
AfiLab Milk Analyzer
The AfiLab milk analyzer is installed inline, at each milking point, to measure milk components (fat, protein, and lactose) from each cow. It captures vital information for early illness detection and genetic improvement.
What Milk Components Show Us
Feed Efficiency – AfiLab alerts you to feed problems
Feed is the most significant expense for dairy farms making optimized feed control vital:
Maintain optimal feed regimes
Identify effects of ration changes
Detect reduced feed quality
Genetic Optimization
Accurate sensors automatically monitor the milk data at every milking (rather than monthly lab tests), delivering invaluable information for collecting supportive genetic data:
Afimilk MPC ICAR approved milk meter – accurately records milk yield
AfiLab milk analyzer – track and record milk components – fat and protein
The database stores the information for every cow, for each milking, every day
Detection of critical health problems
Fact: No one knows your milk better than Afimilk.
Using the combined data of milk yield, conductivity, and milk components, we can detect diseases at the earliest stages: sub-clinical ketosis, sub-clinical mastitis, digestion problems, and more.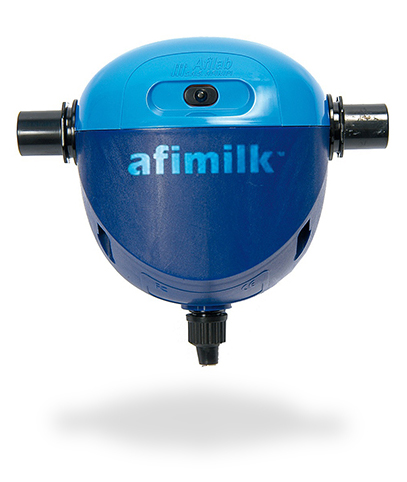 DeLaval Cow Movers
Moving your cows from the holding pen to the parlor is a straight forward operation with DeLaval cow movers. The cow movers provide reliable service and offer many timesaving features for use on all dairies.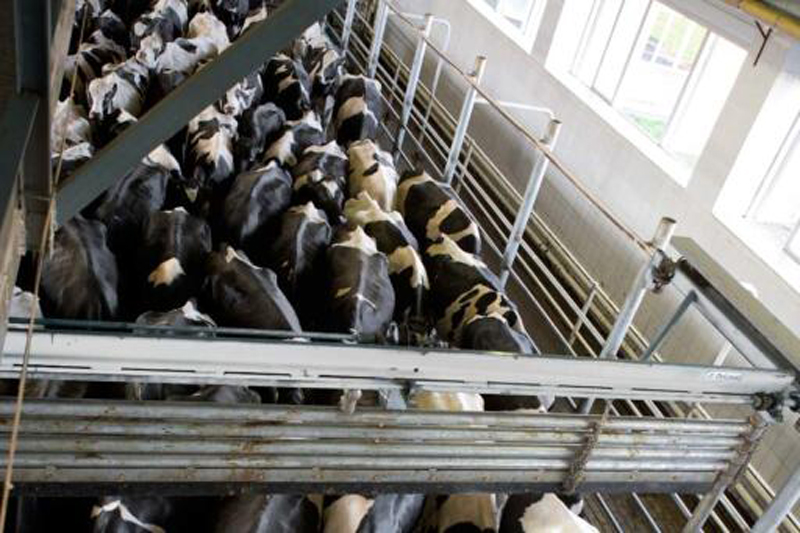 Herdsman HRS cow mover
Custom-built to your holding area specifications. A unique feature is the vertical lifting gate - the pipe rails lift straight up, allowing cows to pass under.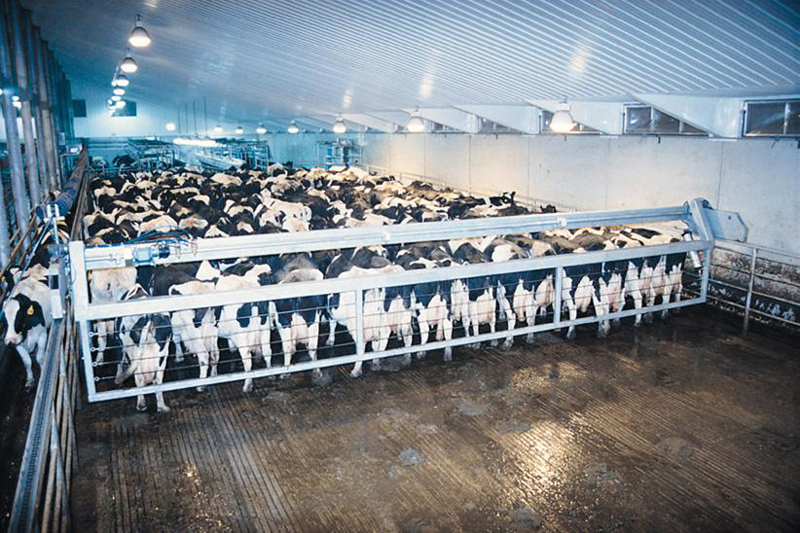 Usher HRS cow mover
DeLaval cow mover Usher is our premium offering to keep cows at the entrance of the parlor, ready to enter.
---
Tech For Ag Heritage Crowd Gates
Tech for Ag offers a large range of sizes of crowd gates in stainless or galvainized driven by air or electric motors. They also have the option to add a manure scraper for automated cleaning of the holding area after all cows have been through. Please contact Joe's Refirgeration for your custom quote today.