Dairy Solutions

Rotary Milking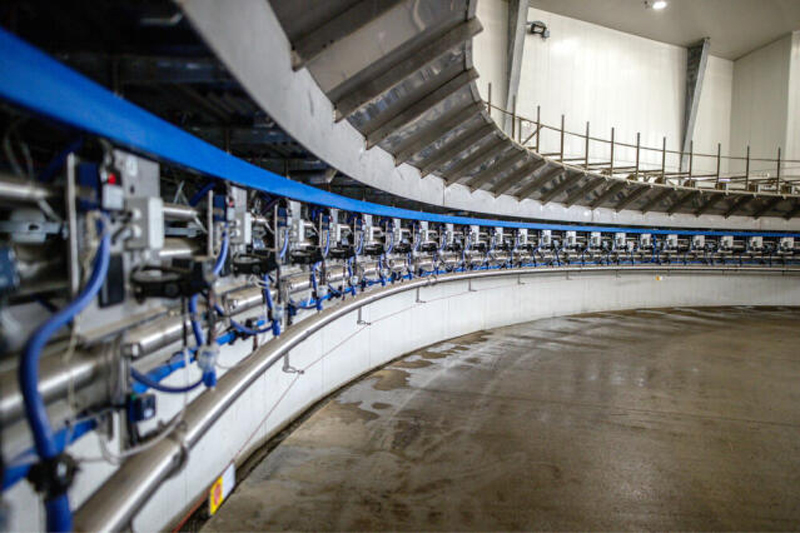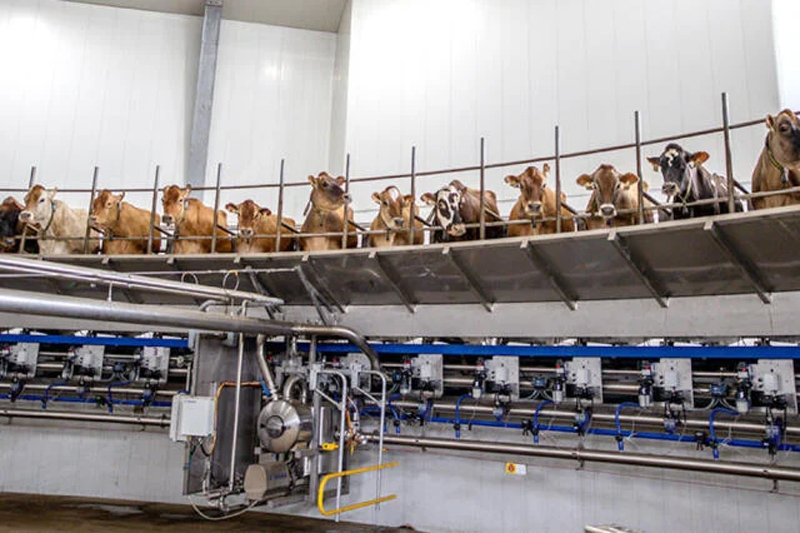 DeLaval Rotary Milking - Maximise Your Parlor's Profitability
Unlock a new era of efficiency and profitability in your dairy farming operation with the DeLaval E500 rotary milking system. This state-of-the-art configuation is designed to maximize productivity and streamline your milking process. The continuous rotation of the platform ensures a smooth and uninterrupted workflow, reducing milking time and labor requirements. With its ergonomic design and gentle cow handling, it minimizes stress and promotes optimal milk let-down, leading to increased yields and improved milk quality. The integration of advanced automation and intelligent technology enables precise data-driven herd management decisions. Experience higher throughput, reduced costs, and enhanced profitability with DeLaval rotary milking—a game-changing solution for dairy farmers.
Achieve the perfect fit for your farm with our free design and drawing service for rotary milking facilities. Optimize your efficiency and profitability with a tailored solution. Contact Joe's Refrigeration today to find out how a DeLaval E500 rotary milking system can be implemented on your dairy operation!
DeLaval Rotary E500 Brochure » DeLaval Flow Responsive Milking Brochure »
Please check out the collection of interactive virtual tours, personal video tours and question and answer sessions with farm owners.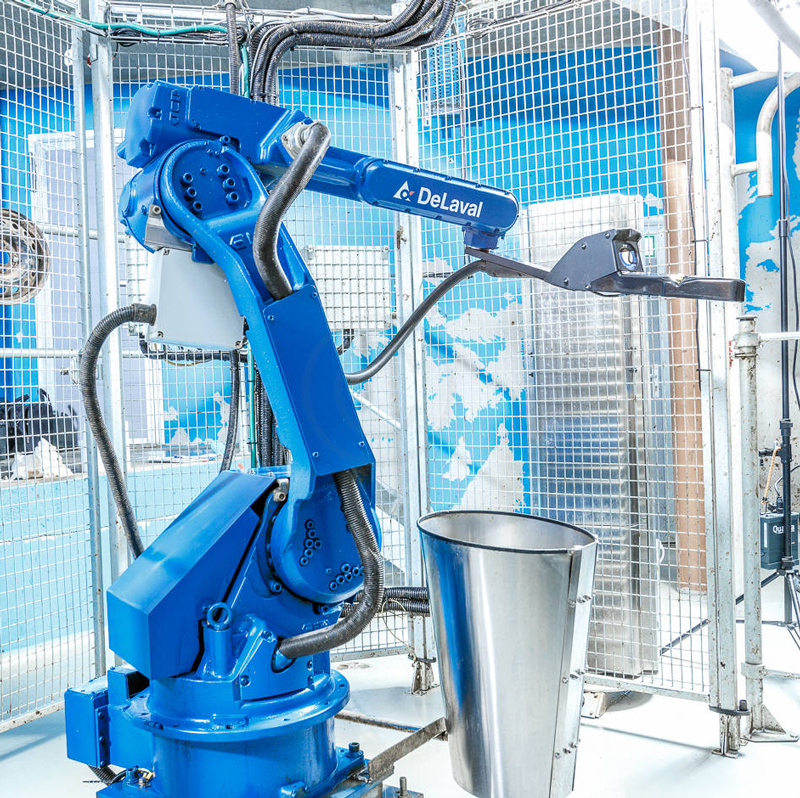 DeLaval Teat Spray Robot TSR - Big Savings For Fast ROI
DeLaval's Teat Spray Robot automates the benefits of pre and post teat spray application, maintaining cow health while reducing labor and improving cash flow. TSR provides an accurate, optimal and consistent method for applying teat spray before and after milking.
Cuts labor costs dramatically for quick return on investment
Consistent and accurate application
Optimized consumption of teat spray and high precision of the spray activity
Pre and post spray applications available
High capacity of 7 seconds per cow or up to 514 cows per hour