Dairy Solutions

Animal Comfort & Feeding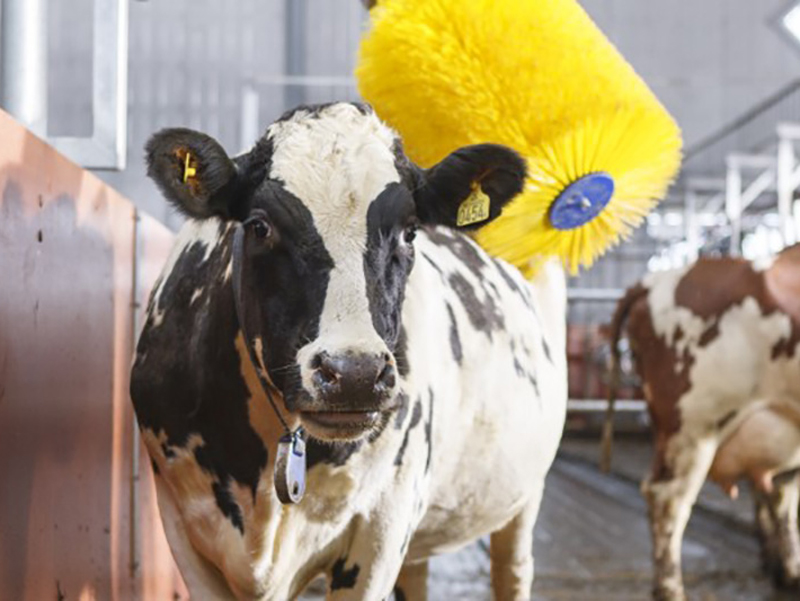 DeLaval Swinging Cow Brush
Comfortable and happy cows produce more milk. Use of the DeLaval swinging cow brush helps you shift from reactive to proactive management practices that focus on providing her with the highest level of comfort. The swinging cow brush enhances natural grooming behaviors and helps improve hide health, blood circulation, cooling in the summer and has been proven to reduce cases of clinical mastitis by up to 34%.
Benefits:
Part of an integrated cow comfort solution
Improves cow health and welfare
Aids in effective operation of barn cooling systems
Improves herd performance
Swinging arm provides optimal body coverage
Easy to maintain and clean
Low energy consumption
DeLaval Mini Swinging Brush
Healthy calves make healthy heifers. You have invested in premium genetics, now ensure the future health and productivity of your calves. The Mini Swinging Brush promotes healthy development of dairy cows and is suitable for goats. It is always ready for use so calves are free to enjoy its benefits throughout the day. Use of the Mini Swinging Brush can improve blood circulation and hide health which increases overall well being and reduces the risk of skin disease.
Key Features:
Patented pivot action for optimal coverage
Patented energy saving sensor
Height adjustable to suit calves as they grow
Brush is easily removable for cleaning or replacement
110 voltage optimized for most North American farms
Accommodates up to 60 calves per brush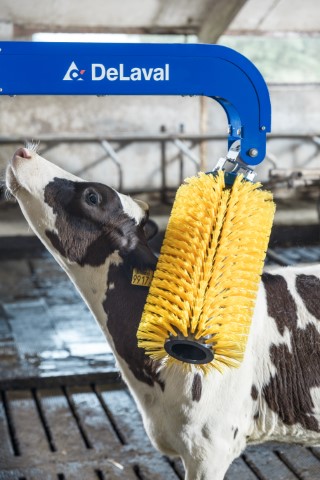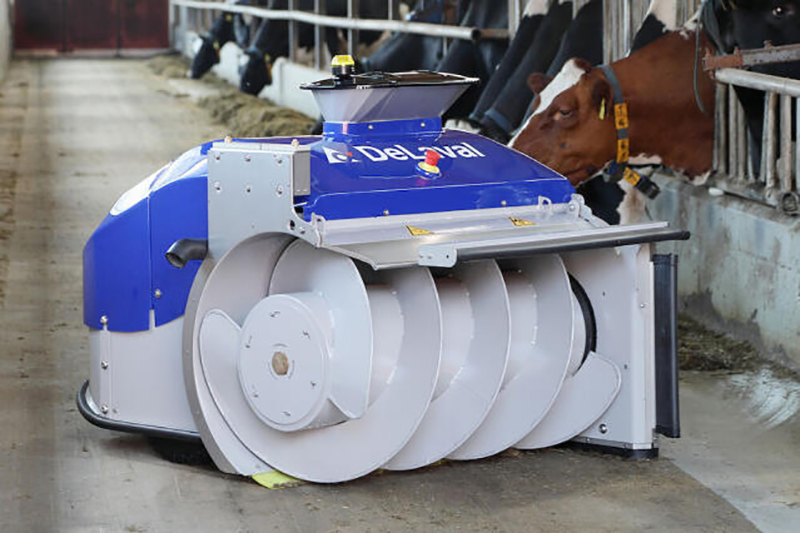 DeLaval OptiDuo™ Robotic Feed Refresher
Don't just push feed, remix it with DeLaval OptiDuo™
Reposition and refresh feed
Increase work efficiency
Adapt to feed changes
Operate safely
If your cows are eating well, your farm is working well. Your cows will be healthier, calmer, more fertile and more productive. Put a DeLaval OptiDuo feed system to work for you.
Robivec Ranger Automatic Feed Pusher
Investing in a feed pusher is a great solution to time and efficiency issues on your farm. With the use of a feed pusher you can add labor savings and eliminate the use of a tractor or skid steer to keep feed in front of your cows.
Self-guided feed pusher robot replaces the ration multiple times a day
Simple, efficient and reliable thanks to the ground-inserted magnet strip
Full consumption of ration Increases milk according to Journal of Animal Science
Automaticaly adapts the food pushing distance to the curb, without programation
No Risk of loss of control
Motorized rotating skirt increases pushing efficiencies
Low maintenance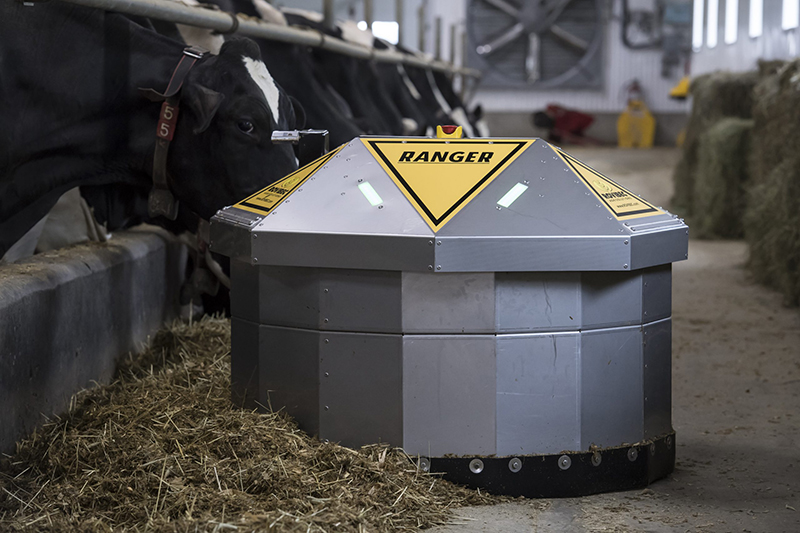 Calf Feeding and Calf Mangement
Joe's Refrigeration offers a wide range of products for reering healthy and comfortable calves. We work with many different suppliers to provide you with customized solutions for colustrum management, whole milk pastuerization, batch and automatic feeding as well as animal management. We have the calf care products and expertise you are looking for.
Holm & Laue Milk Taxi 4.0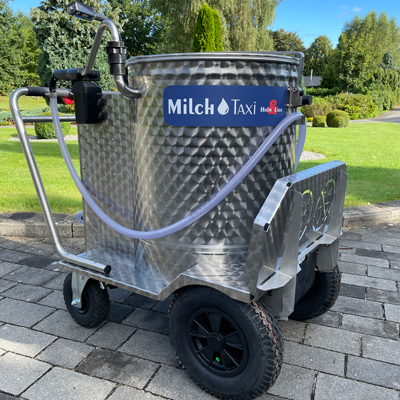 Holm & Laue Calf Expert with Hygiene Station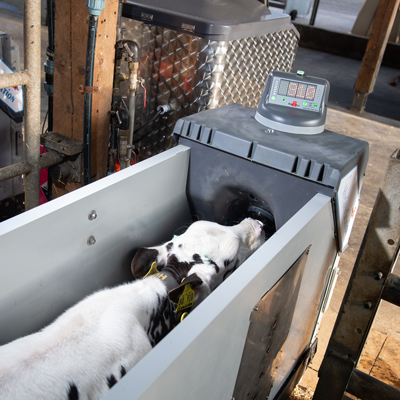 Holm & Laue Calf Guide App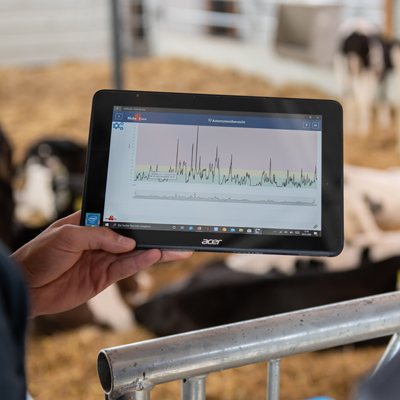 Calf Star High Temp Low Time Pasteurizers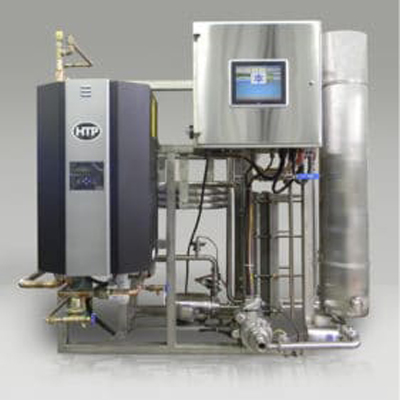 Calf Star Instant Calf Facility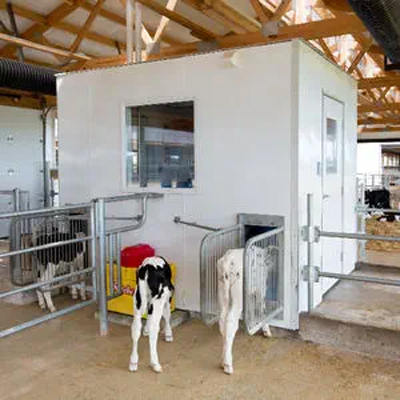 Calf Star Double Milk Jug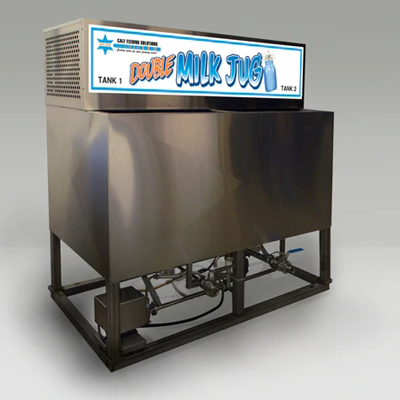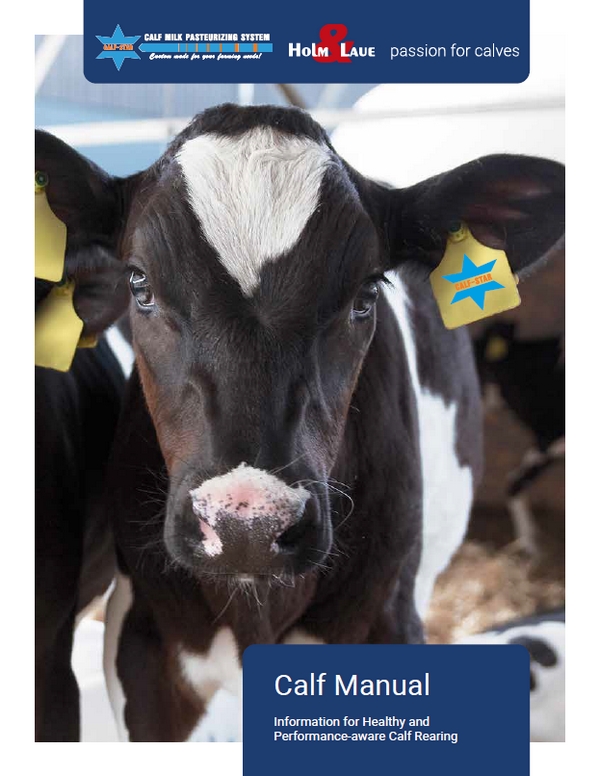 Download the Calf Manual for the full line of Calf Star and Holm & Laue products offered at Joe's Refrigeration
DCC Waterbeds for Dairy Cow Comfort
DCC Waterbeds offer a long-lasting, comfortable, low-maintenance solution to a dairy management challenge—consistent cow comfort.
Water is a forgiving surface that supports the cow, but will not pack down. The beds gently float the cow's pressure points—knees, hocks, and udder—while shedding moisture and helping keep bacteria levels low.
Every time a cow leaves a DCC Waterbed, the bed immediately returns to its original shape, ensuring a custom fit for every cow, every time.
Cows like a comfortable surface. Cows like predictability. DCC Waterbeds provide both—every minute of every day. With DCC Waterbeds, you will have peace of mind knowing your cows are comfortable, dry, clean, and cool.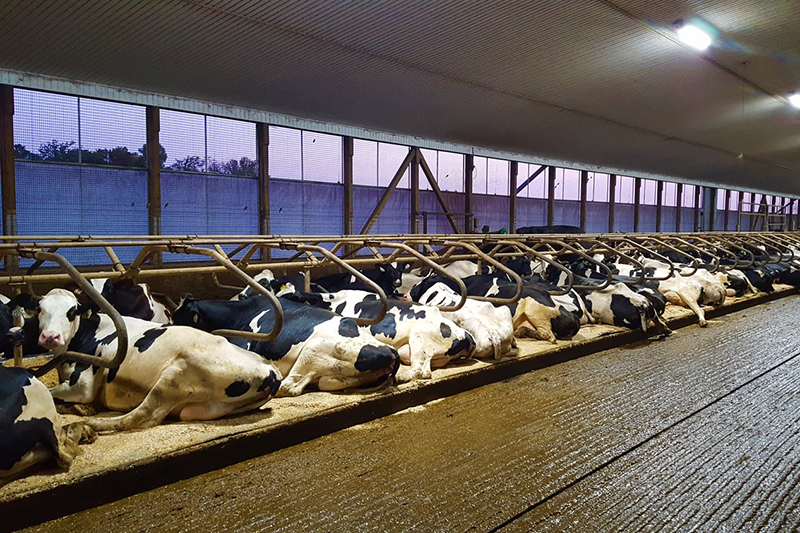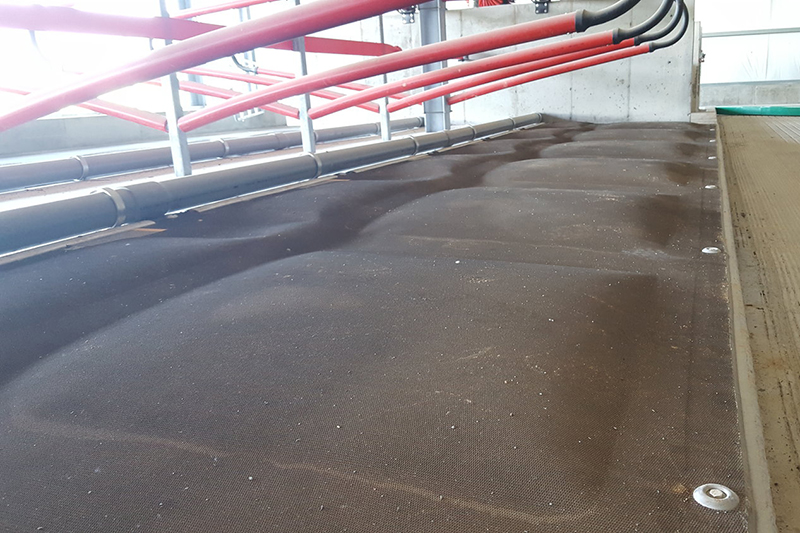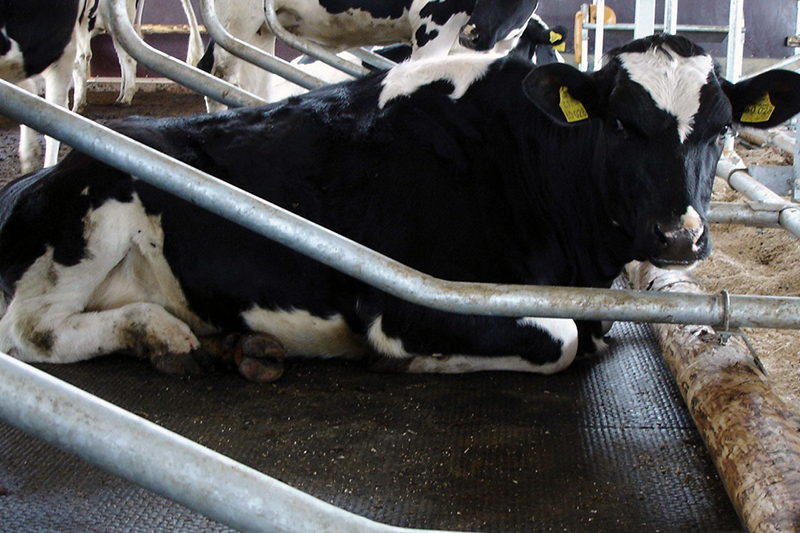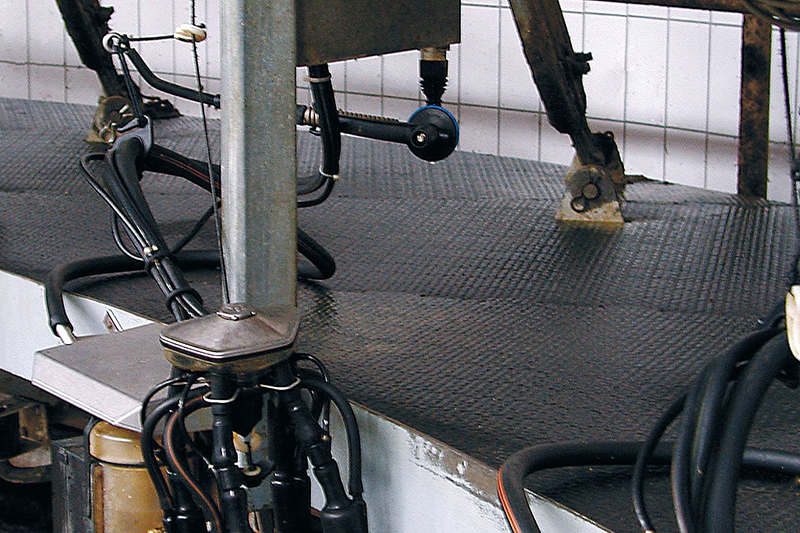 KRAIBURG Rubber Products
KRAIBURG has been developing and manufacturing rubber flooring, rubber stall mats and rubber parlor mats for premium cow comfort since 1968. Located in Tottmoning, Germany, KRAIBURG has about 200 employees dedicated to the production of cow mattresses and cattle mats for all areas of the barn. KRAIBURG strives to be as environmentally friendly as possible using high-quality recycled raw material in all their products while producing minimal waste throughout production of their cow mats.
KRAIBURG stall mats come as longline rolls that can cover multiple stalls or as individual mats that are either interlocking stall mats or straight edge stall mats joined by a connecter that falls under your stall divider.
KRAIBURG flooring is available for all areas of your barn. This cattle rubber has interlocks to create a seamless finish.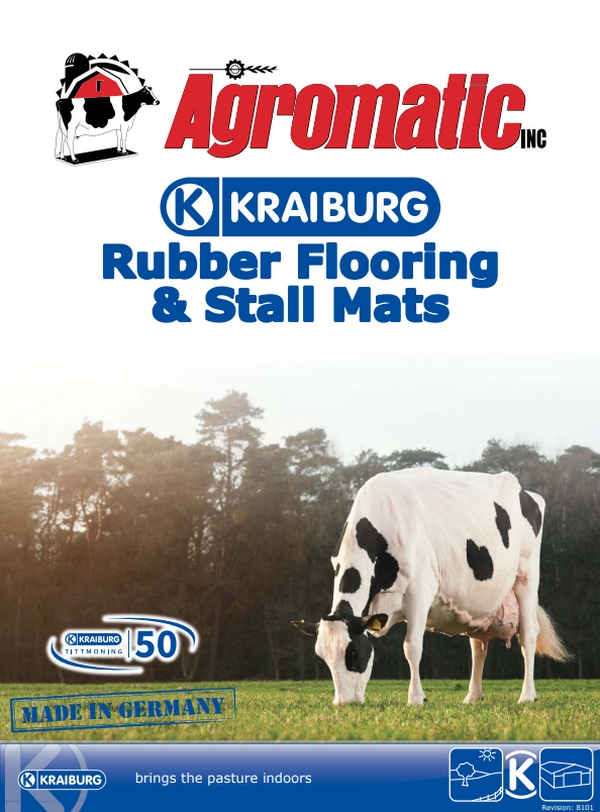 Agromatic RELAX Flexible Freestall System
Once installed:
Cows enter the stall and lie down more quickly
Stalls stay cleaner due to proper positioning
Increase lying time
Increase milk production
Decrease cull rate
Lower flexible plastic pipe guides each cow into the correct position when lying down
Upper plastic pipe guides cows going into and out of stall
Floating control rail assures cows enter and lie down promptly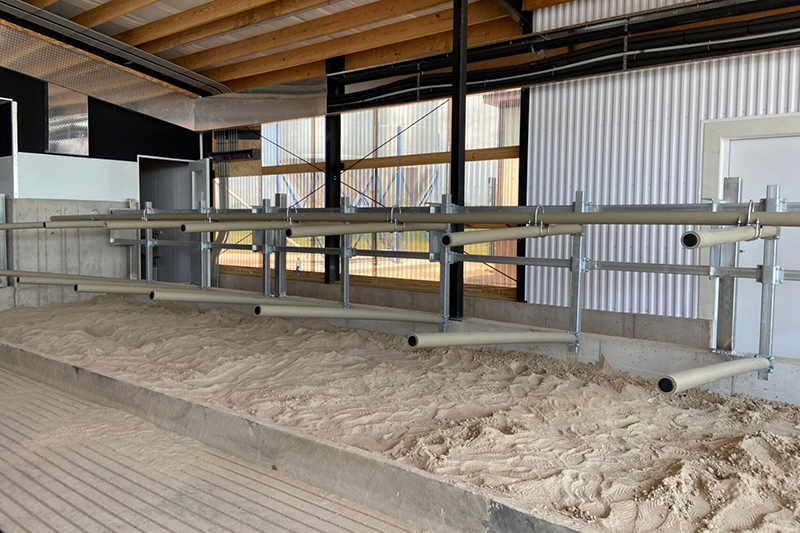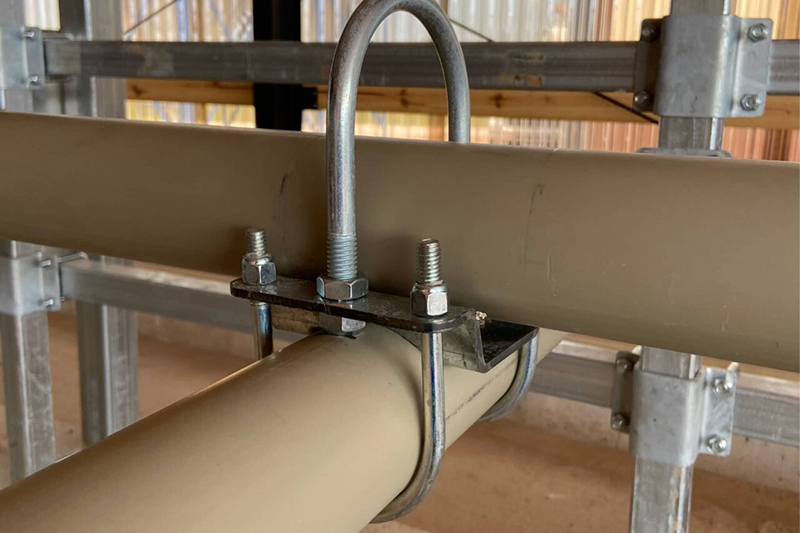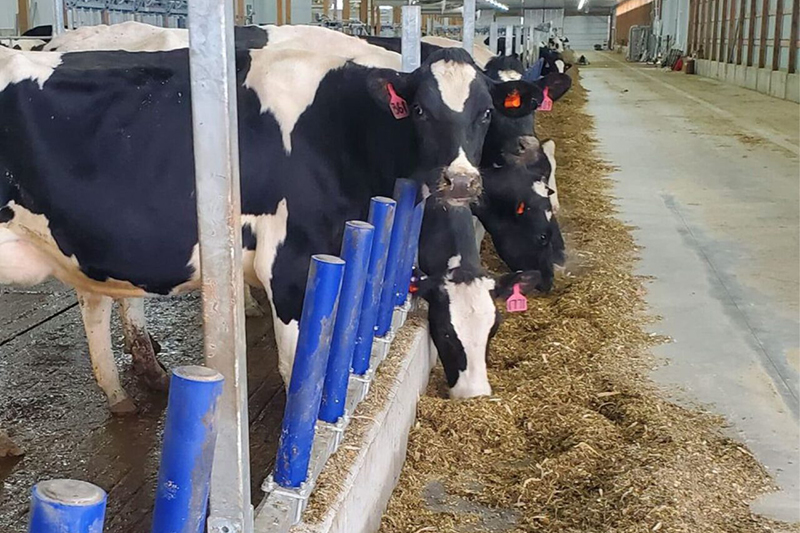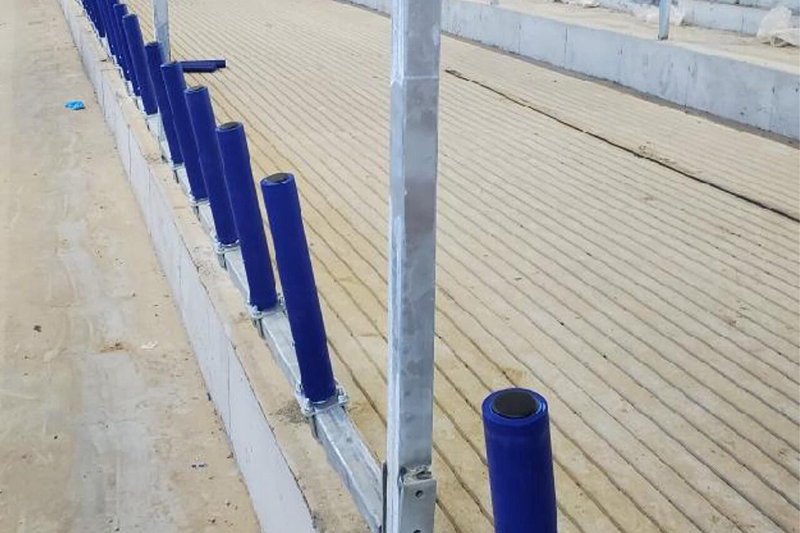 Agromatic FreeFEED Natural Feeding System
The Agromatic FreeFEED system is designed to allow cows to eat in a more natural position. The design allows cows to lift their heads while chewing and accommodates any size cow. With this greater freedom of movement, no rub marks or lesions form on the back of the neck. The FreeFEED system is mounted at a 10 degree angle to accommodate the cow's reach. These vertical posts also control boss cows.