Dairy Solutions

Herd Management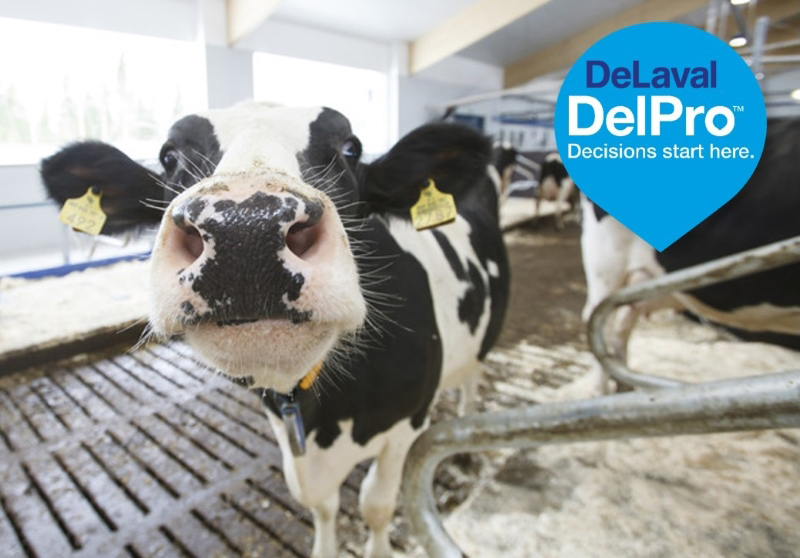 DeLaval DelPro™ Farm Management Platform
You set your management objectives and targets, and DelPro is there to make sure you have everything you need to put your plans into action, all the information you need to monitor and adjust those plans, and the alerts and analysis to stay on track.
DelPro pulls the many data sources on your dairy farm together, processes and analyses them to create valuable information, and delivers reports to help you do your job. With a suite of applications to help you harness all that power depending on the task, DelPro puts you, and usability, at the center of everything it does.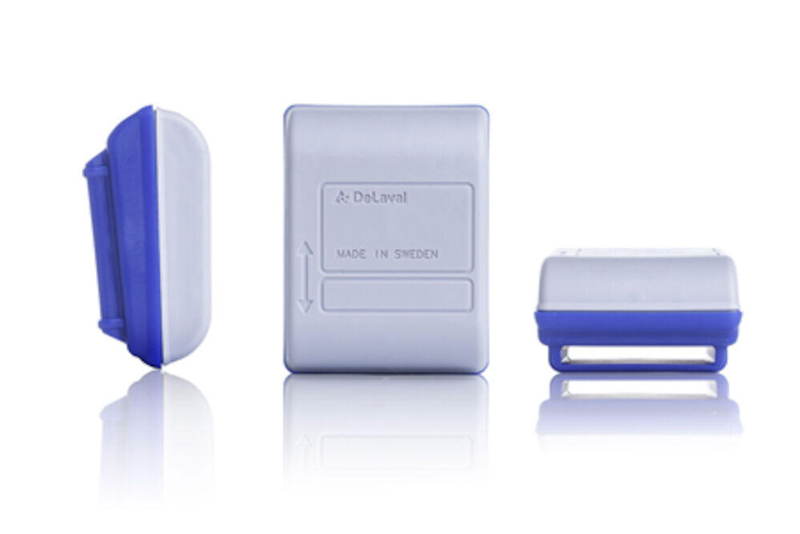 DelPro™ Activity Meters
Improve herd health and increase reproduction results. DelPro BioModels turn the behavior of each animal into knowledge. Knowing the status of each animal empowers you to achieve your reproduction targets by identifying cows in heat. Finding sick cows will also ensure you maintain high standards of animal welfare. With DeLaval Activity Meters you are monitoring your cows, even when you are not there.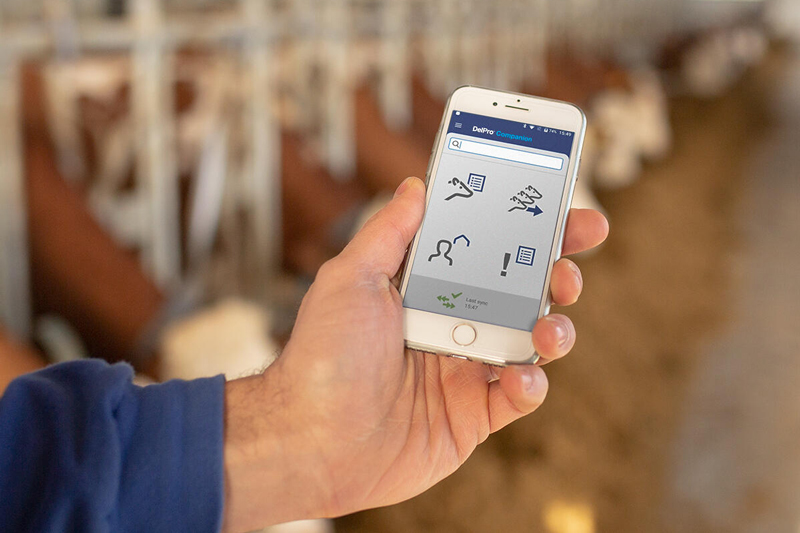 DelPro™ Companion
Take DelPro Companion with you wherever you go. DelPro Companion is a tool for getting jobs done. It is there to make it faster and more accurate to get things done when you are actively working with your cows.
DeLaval Plus Behavior Analysis
+ Find Cows in Heat
+ Find Sick Cows
+ Cow Location
Heat & Insemination
Powered by artificial intelligence, the activity and behavior of cows is measured by the DeLaval Behavior Analysis ear tag. The data is analysed to calculate the heat probability and provide an accurate window of optimal breeding.
Eating & Rumination
Get valuable insights on eating and rumination of your cows and use the information to determine which cows need your attention. With this application, you can see the reports that show you which cows are starting to deviate from your expectations, and decide the actions you want to take to improve their performance.
Cow Location
Make finding a cow a breeze saving time, money and avoid disturbing the routines of your cows. With the Animal Location application you will have more inputs about the behavior and time your cows spend in each area of the barn (feeding area, beds, walking areas, milking areas, etc.) to improve the performance of your farm. This application can be viewed on both your PC screen and your mobile device using the DeLaval DelPro Companion app.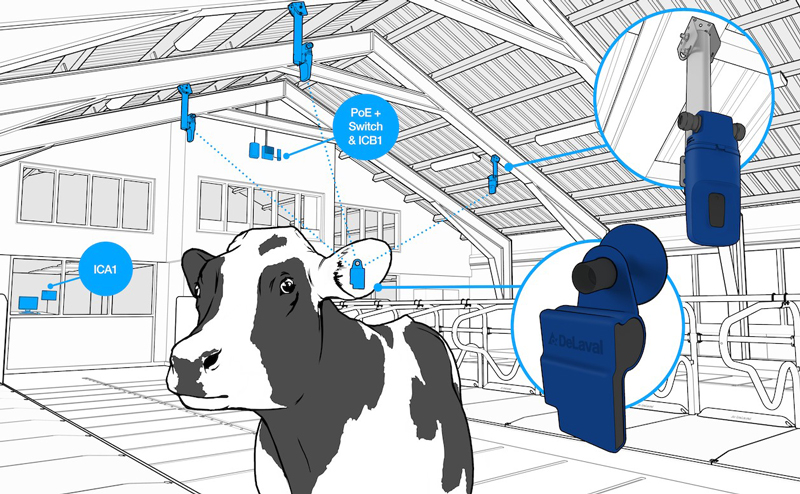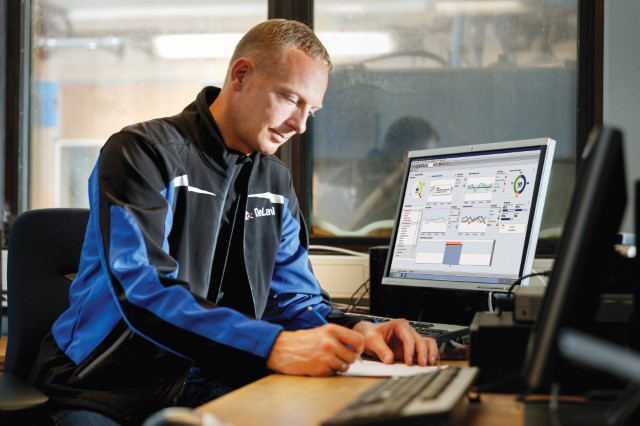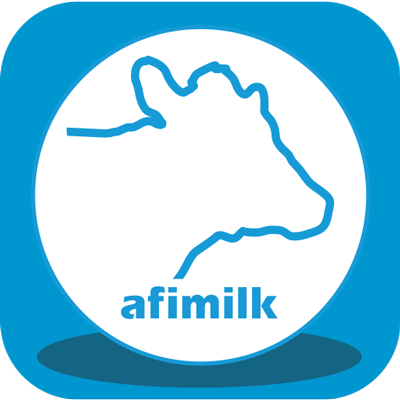 AfiFarm™ Herd Management
More user-friendly and powerful than ever!
AfiFarm is the most advanced herd management software. It is accessible, comprehensive and flexible to meet your farm's specific needs. AfiFarm is an intuitive and effective software platform crucial to the automation and management of dairy farms.
AfiFarm is continually being enhanced and upgraded to keep you on the cutting edge of farm automation. The software and reporting is completely customizeable so you get exactly what you need to efficiently manage your herd.
The AfiFarm dashboard gives you quick access to:
Herd status
Milk monitoring
Health management
Insemination and fertility alerts
Group management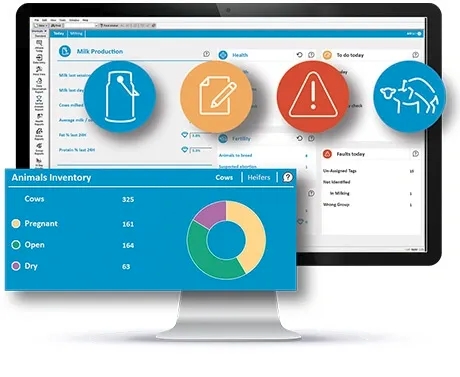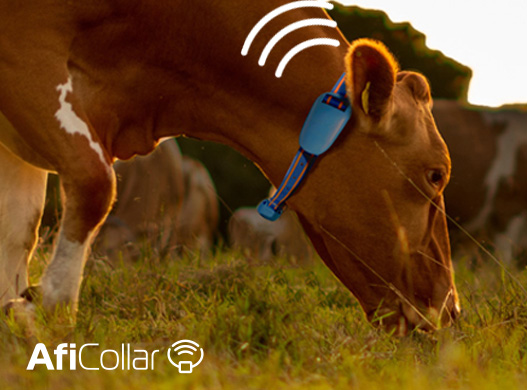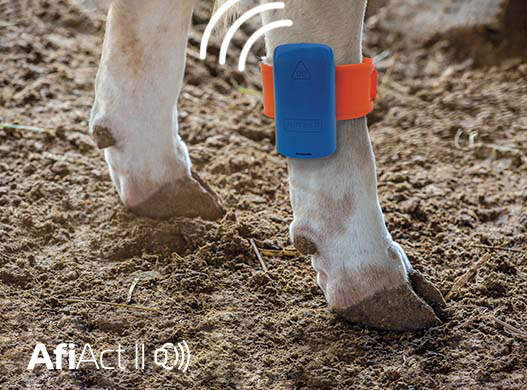 AfiCollar and AfiAct
Integrated Cow Monitoring, Parlor, and Herd Management
AfiCollar accurately alerts heat detection and monitors rumination and eating for digestion and health management with 24/7 wireless activity. AfiCollar works together with Afimilk's MPC Milk Meters and AfiLab to provide accurate data on the quality of each cow's milk and their individual health. This data is used to provide early detection and alerts of health issues, such as ketosis.
AfiAct increases your herd's pregnancy rate by providing accurate and time sensitive heat detection, calving alerts, and monitoring of the cow's wellbeing. Afimilk utilizes sophisticated antenna technology that allows the same tag to function as an effective, accurate tool for cow identification in the milking parlor and at the sorting gate.
Both AfiCollar and AfiAct integrate with AfiFarm providing heat detection, herd management, milk recording, and parlor automation all using a single software package.
Afi2Go
A focused mobile app for the mobile manager
Make smarter management decisions while working in the field and on the go. Streamline your farm's workload with Afimilk's mobile management tools. You'll be able to check the status of any task for any cow using any mobile device. Customize task lists based on your role on the farm and build a clear personal dashboard for maximum flexibility in herd management.
Search Animal Data: Simply type in the animal number to open the interactive Cow ID card
Browse lists: View Animals for insemination, sick animals, sorted, or vet events (planned treatment)
Make decisions: Sort, assign codes, assign tags, move groups,  change status, monitor calving, manage insemination, and define treatments
Stay Alert! Farm Notifications Mobile App
Time sensitive events are now sent directly into your smartphone and displayed as splash notifications. They are available, at all times, in your farm-notification inbox.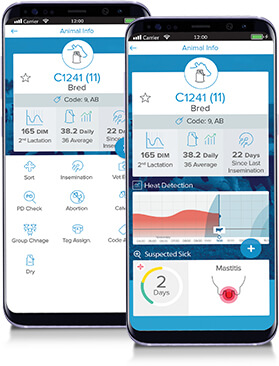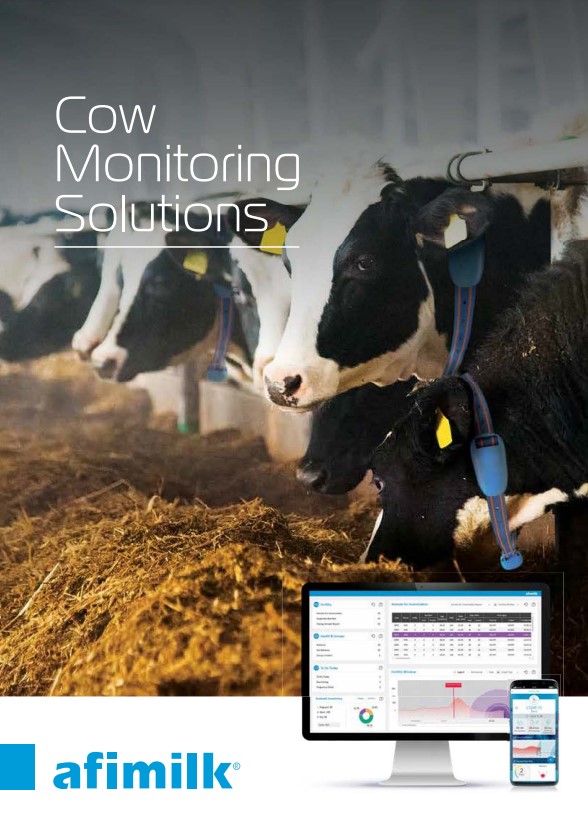 Check out the Afimilk Cow Monitoring Solutions brochure to learn more!